Google Calendar and Drive are available to integrate out-of-the-box with your Workstorm account and/or company.
Workstorm's new Google Workspace integration enables you to access Google Calendar events, as well as Google Drive files without leaving the platform.
Note – Company administrators must follow these steps to enable Google Calendar and Drive in Workstorm:
Click the ellipsis button in the top right hand corner of your app. It is called the Options menu.
Click Settings
Select Apps
Look for Google Workspace: Calendar and Google Drive
Click Enable integration

Google Calendar
Once you have enabled Google Workspace, exit Settings and click Calendar on your left sidebar. Click the Google Calendar Login button and enter your Google credentials to sign-in. Review and accept the security permissions.
You can create new events, review events you were invited to and join videoconferences directly from the event preview, edit existing events as the event organizer, view your calendar accounts with different colors to make it easy to distinguish between events and explore your calendar in Daily, Work Week, Weekly or Monthly views.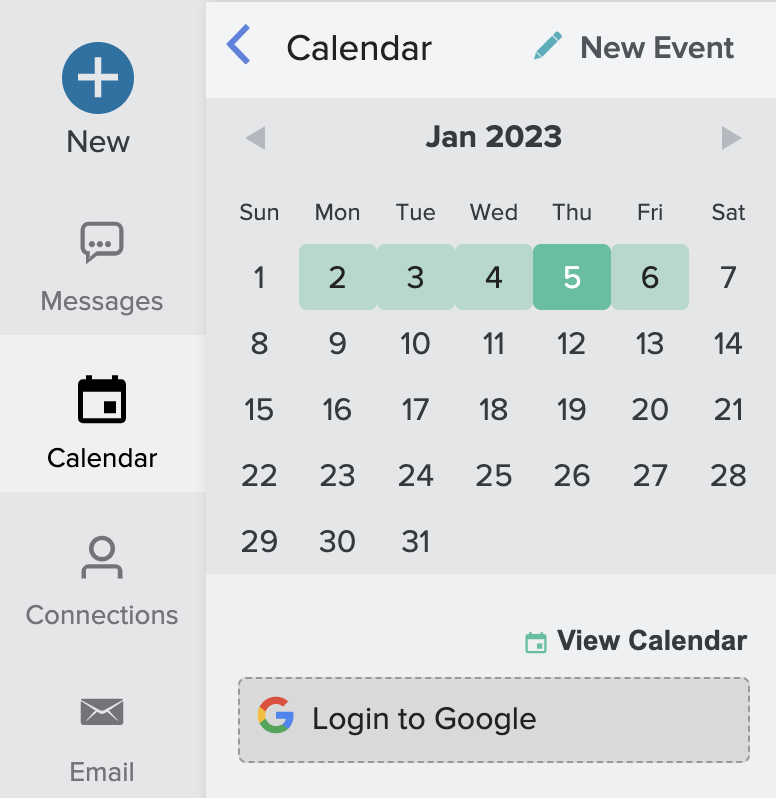 Google Drive
Navigate to Files on your left hand sidebar. Click on Google Drive, which should be logged in already, if you logged into Calendar previously.
View your Drive files, folders and upload files to your Drive without leaving Workstorm. You can also search for and re-share those uploaded or existing Drive files with your colleagues via Workstorm messaging.
Note: When sharing Google Drive files into Workstorm conversations, you will need to accept permissions from the security prompt to share it.