Main View
Once you click Files, a menu opens with your Workstorm file repository at the top, followed by your integrated Box repository.
Click Box.com to access your Box files and folders.
You will be prompted to enter your login credentials for the native Box app.
Once you have logged in, your Box files and folders will appear on the main view of the repository.
Once you navigate to your desired file directory you will see two main sections: Folders and Files. You can also use use the handy search bar at the top-middle of the screen to quickly find what you are looking for in that specific directory using keywords. To the right of the search bar, you can select your desired files layout: Column or Grid view.
Folders
In your system's directory, you will see any folders you have previously created in Box. Once you have accessed your desired folder you will see a list of your files.
Note: To create new and nested folders, you must add them directly on your native Box account.
Files
You can upload a file by clicking the + Upload File button located on the middle-right side of your screen. You can also select an existing folder and upload a file directly to that folder using the + Upload File button located on the right side of the screen. If you don't see your file right away, click the Refresh Folder button in the top right of the files window.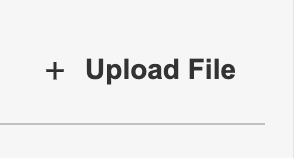 You can sort files Alphabetically or by Recently Modified with results in Ascending or Descending order, by changing the toggles at the top of the files section.

Below these toggles, you will see file previews in your selected view. For each file use the ellipsis menu on the top right corner to View File Details, View and Download, or Share the file.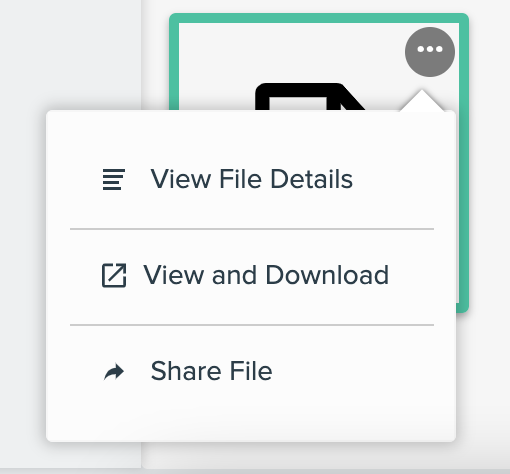 Clicking on your desired file opens a larger preview. Inside that preview, you have the option to View Full Size and Share the file. File preview lists file details on the right side of the window.