Steps for connecting your email account to Workstorm
At Workstorm, we believe collaboration should take many forms. That's why we include Email as part of our core functionality, right alongside Messaging, Video Conferencing, File Sharing and more. This all-in-one platform design saves users time by eliminating the need to transfer in and out of different applications, closing and opening new windows. Instead, everything you need to collaborate is all in one place. Workstorm's fully integrated email client enables users to access email folders, send and receive emails, attach files, customize email signatures and more, all without having to leave the Workstorm platform.
This article will walk you through how to setup email integration and use the various email features accessible on Workstorm.
Logging in
Once Email functionality is enabled, select Email in the left menu. Then, click the Sign in button to enter your credentials and log into your email account.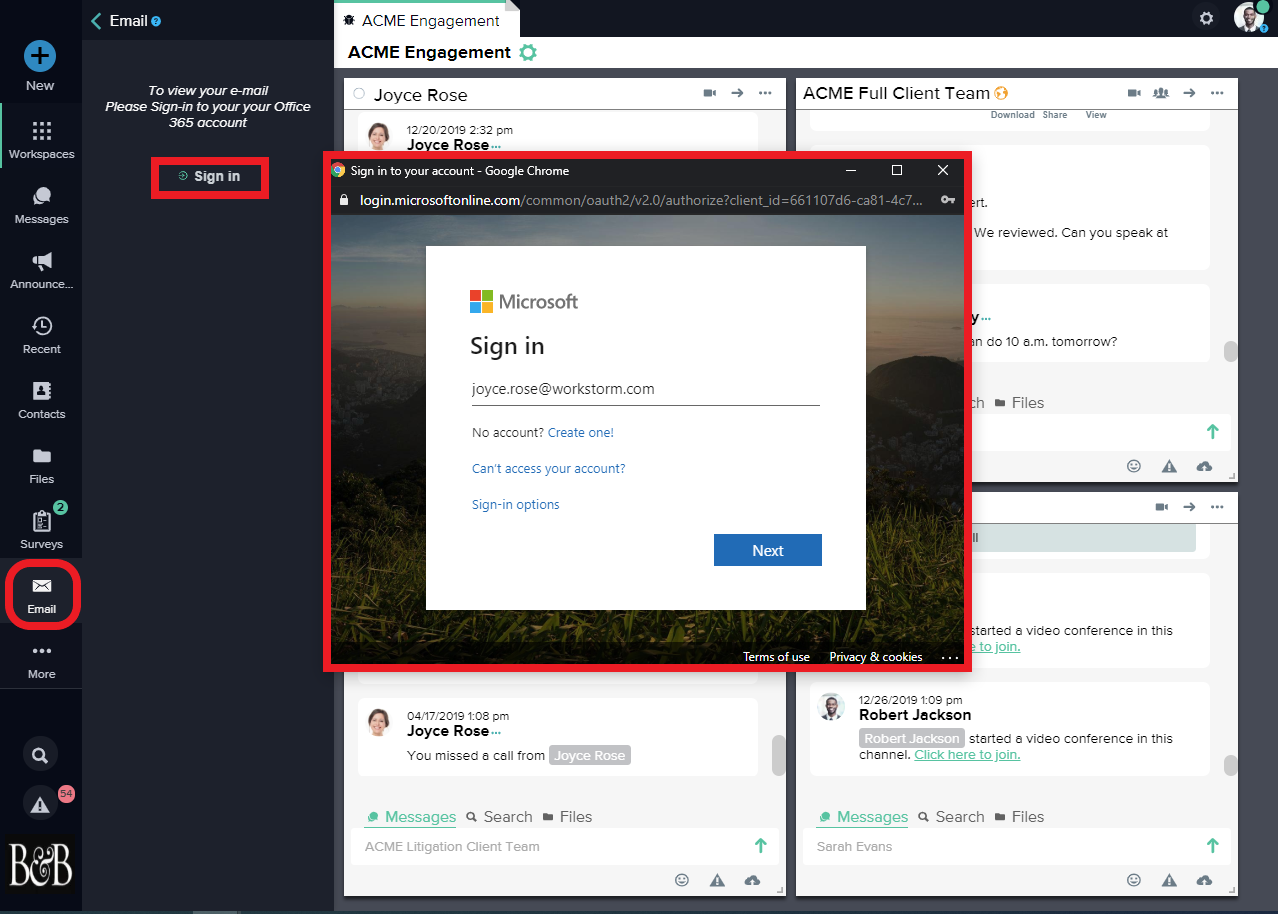 Your email will integrate into Workstorm, and you will see your inbox and all other folder structures as they appear in your email account. Open folders, filter by Unread messages, Reply, Forward, Archive and Delete emails, just as you would normally.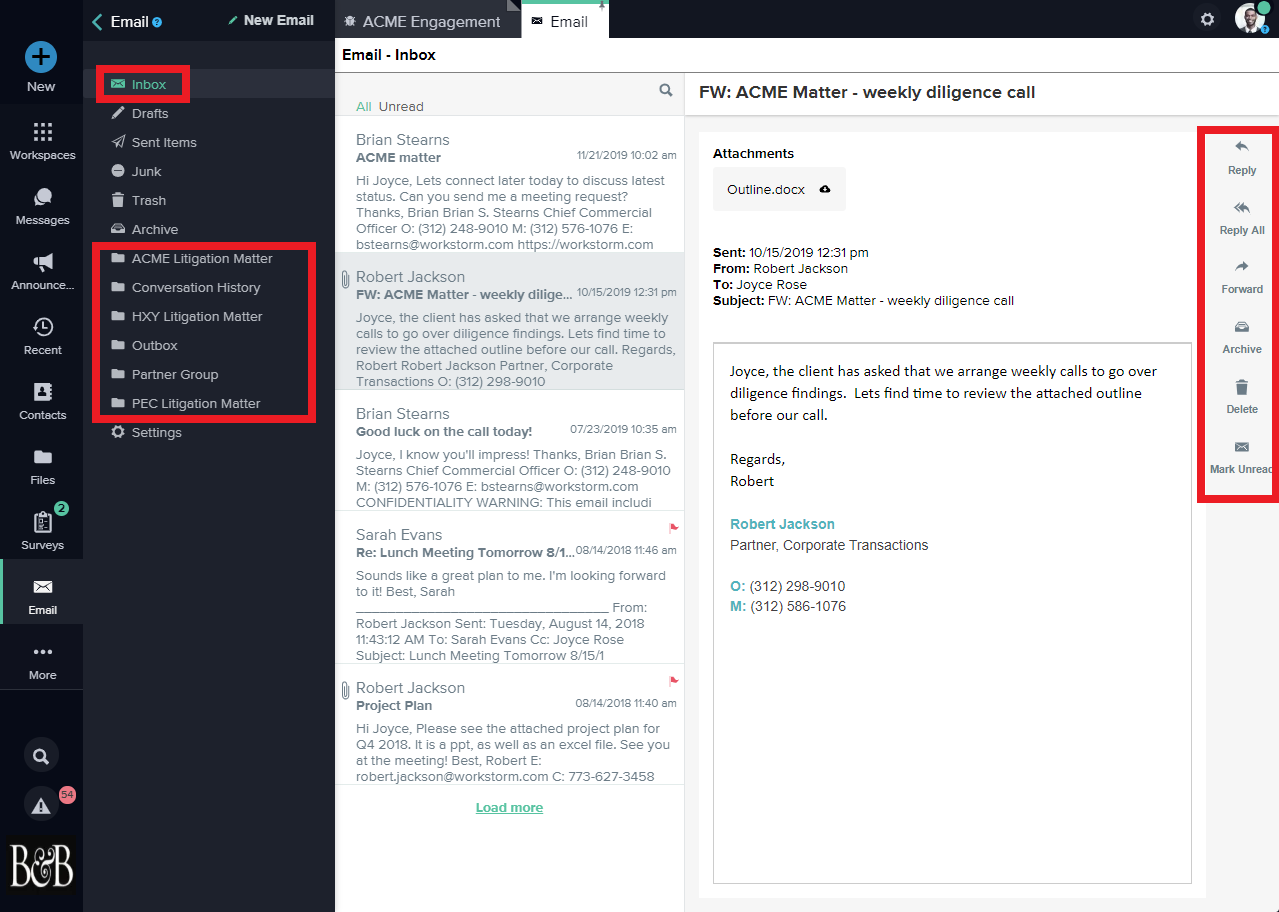 To compose a new email, click New Email in the menu. Within the new email window, you can add attachments, format content and more.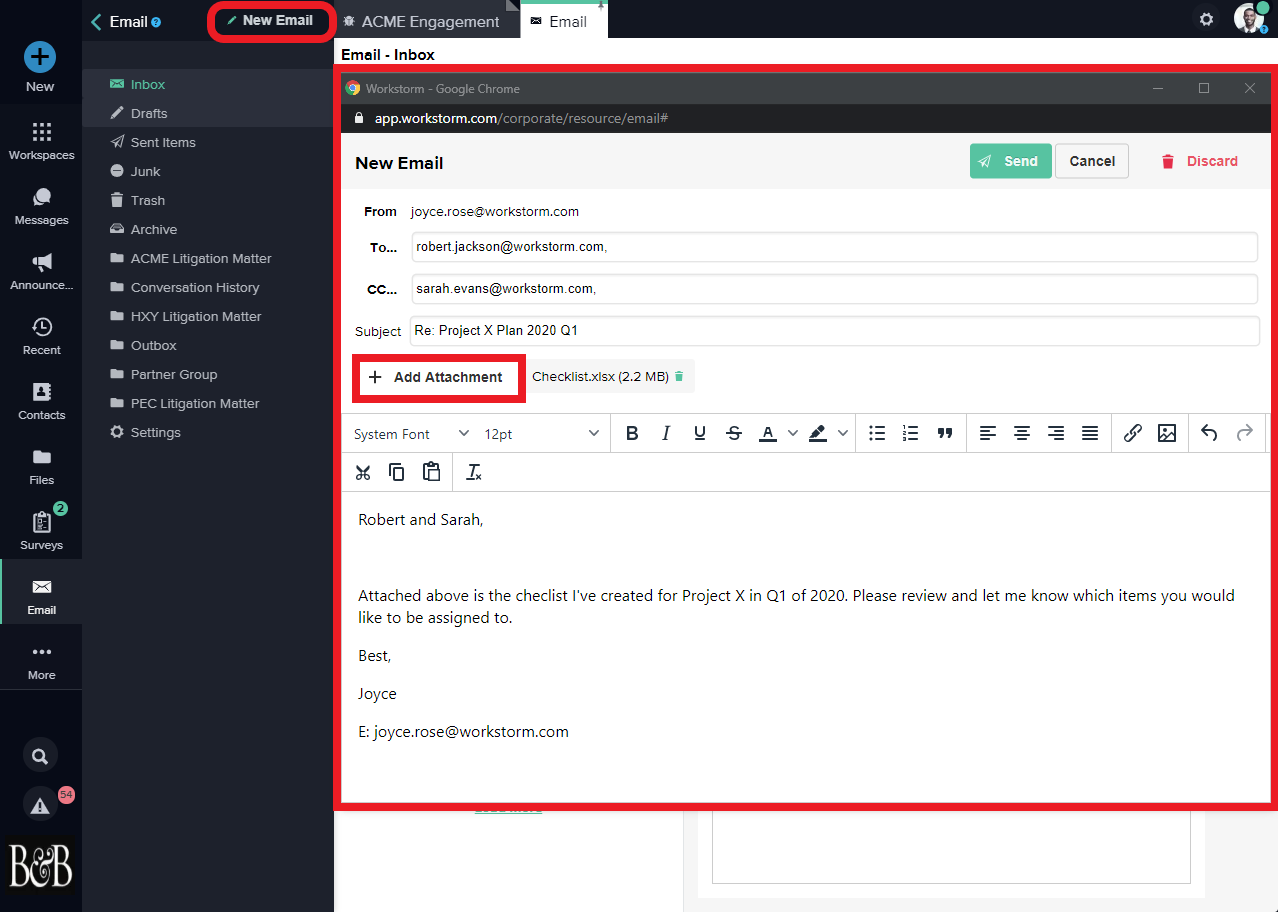 To set up your email signature, select Settings in the menu, then Signatures. Copy and paste an existing signature, or format a new signature using the tool bar.
Within Settings you also have the option to allow sign-out from your Workstorm account when your email is still signed in or to disallow sign-out from your Workstorm account until you sign-out of email. We recommend you keep this toggle turned off to keep your account as secure as possible.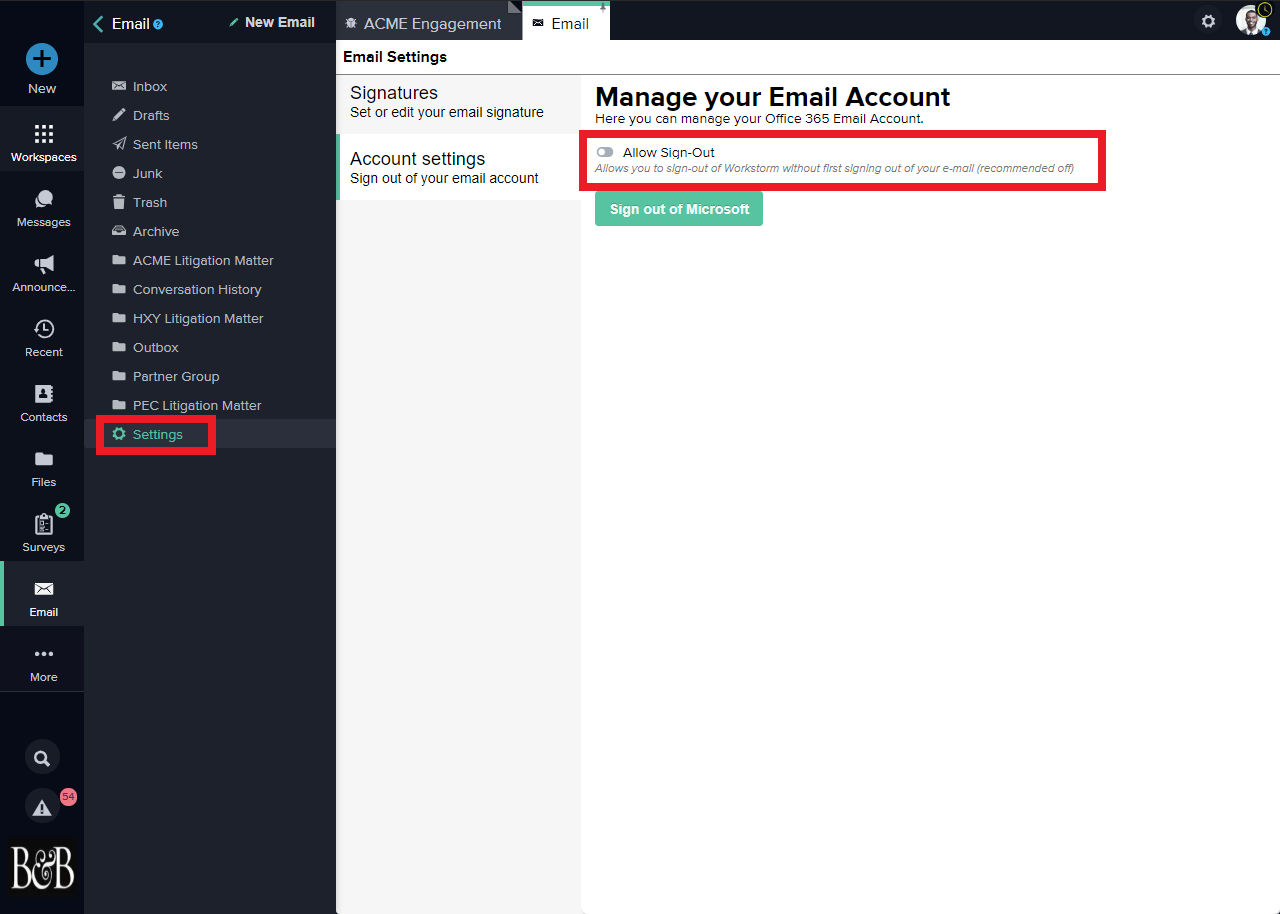 With the Workstorm email integration, you can collaborate via Email, Messaging, Video Conferencing and more, all from the same platform. Give it a try.