How to find and use Contacts
Detailed instructions for finding and favoriting Contacts in Workstorm
The Contacts feature in Workstorm is like a digital rolodex or online registry of all members within your company account. Based on details voluntarily provided in each member's profile, Contacts enables you to quickly search for and find member details including their titles, phone numbers, email addresses, and other information provided by the member.
Finding contacts
To search for a member's contact information, select Contacts or the in the left menu. This will open a search bar and auto-populate a list of members you collaborate with most frequently. Type the first few letters of a member's name into the search bar to find a specific member.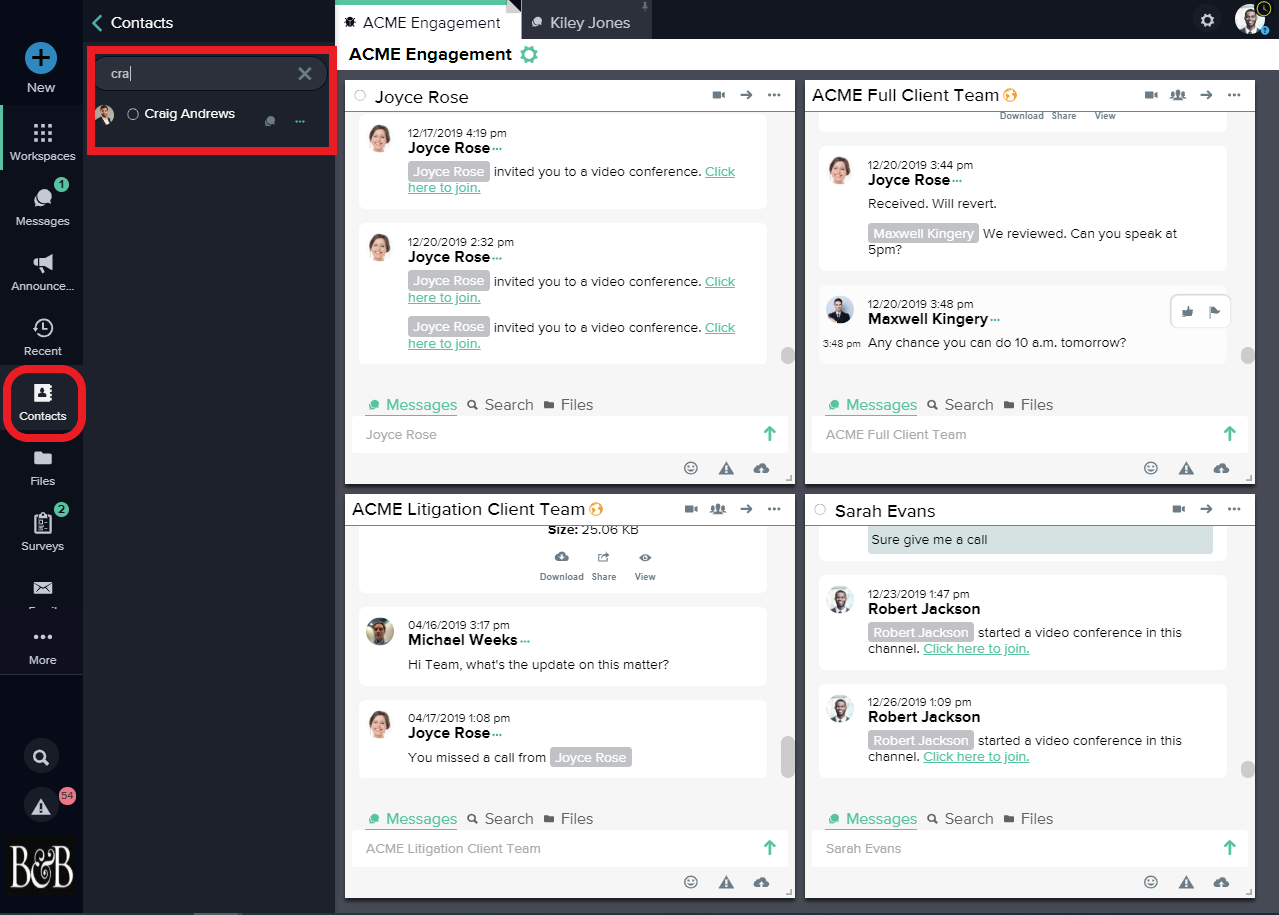 Click on the three dots (ellipsis icon) next to their name to view his or her contact card. From here you can see their contact info, start a video call, compose a new email or jump into a private message with your colleague. Only the information the member has elected to include in his or her profile will appear in Contacts.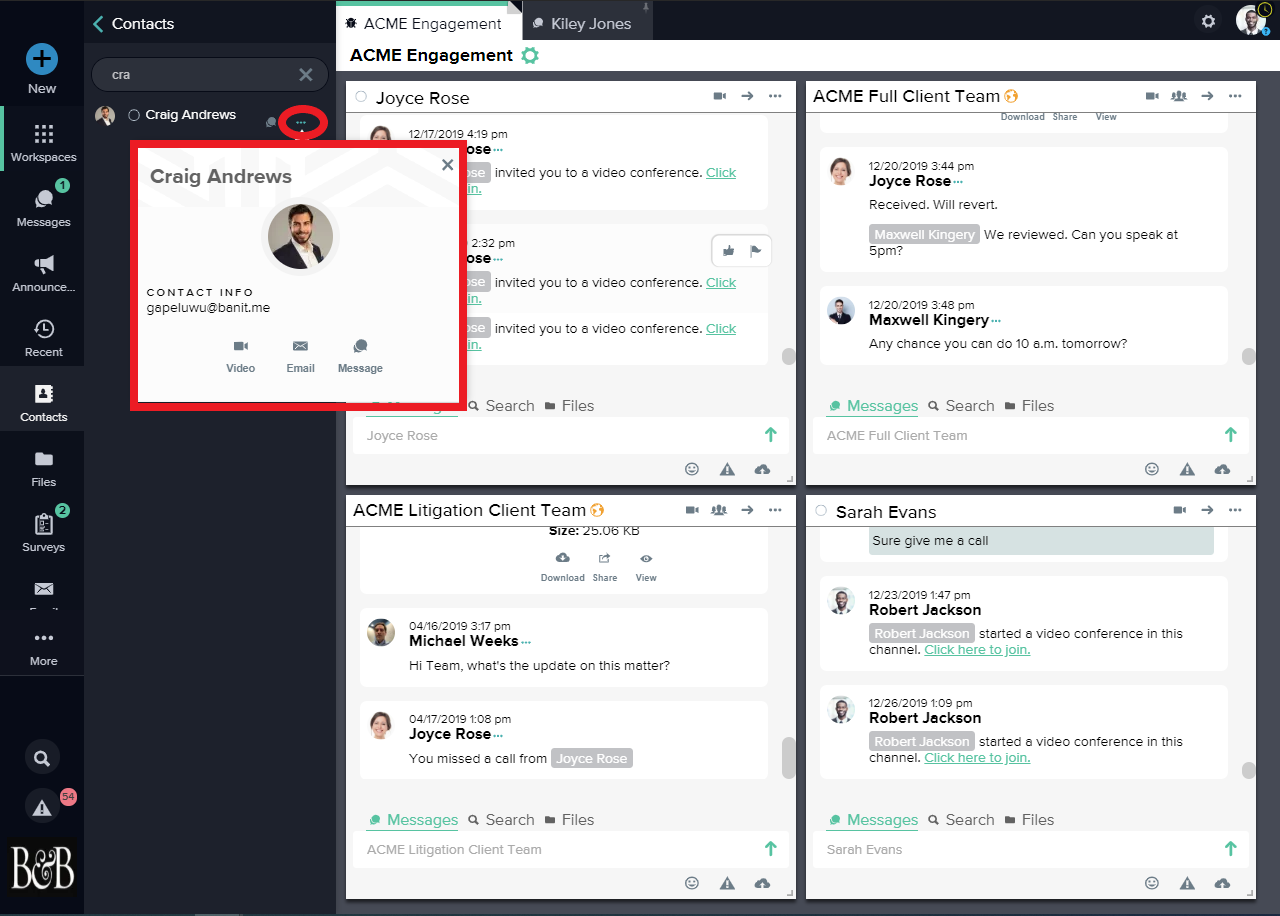 Editing your contact information
To update your member information in Contacts, select Settings, or the icon, at the top right of your Workstorm window. Then, select Profile to open your editable profile page. Scroll down to Personal Information. Here, you can make updates to your name, title, phone numbers, email, and physical address or location.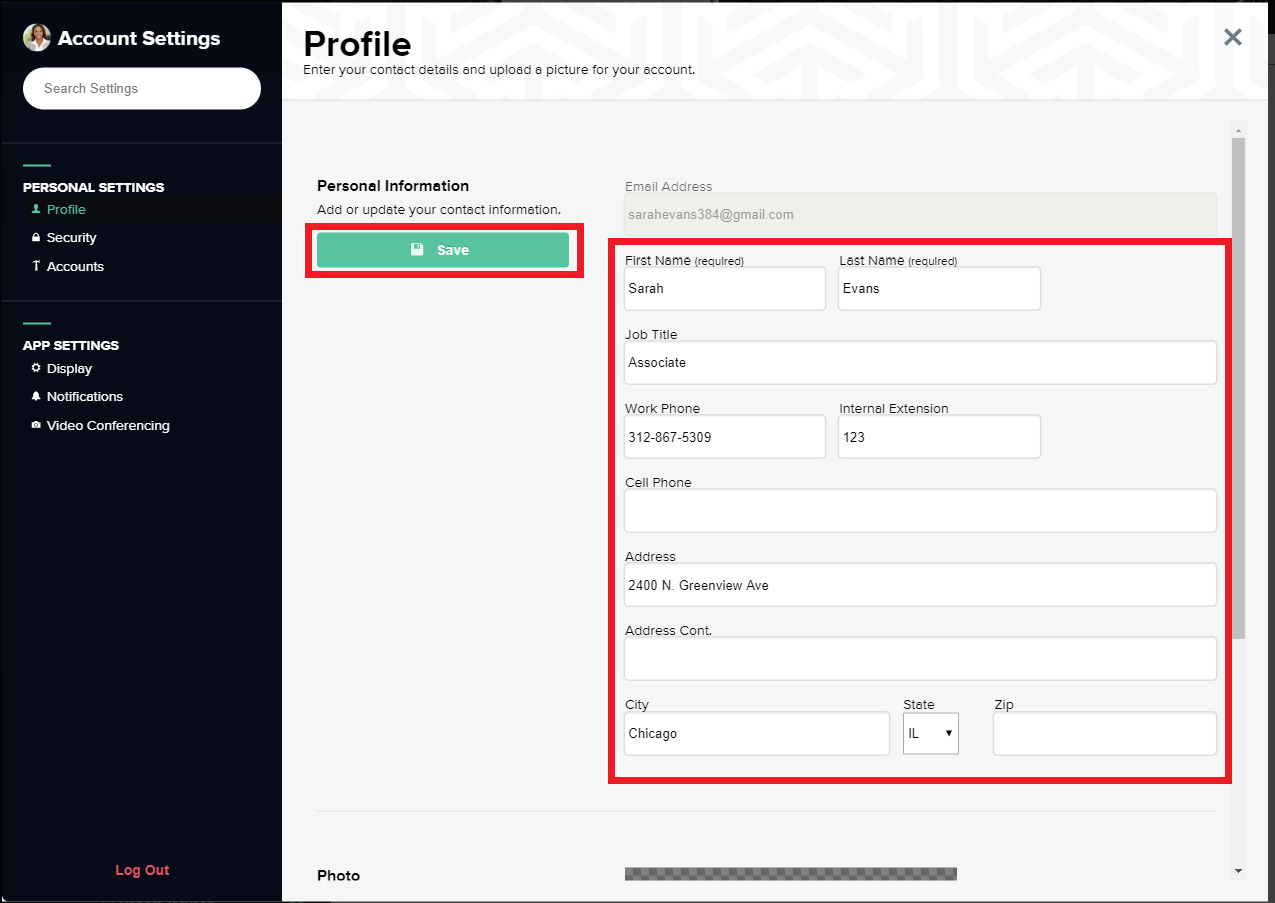 With Contacts right at your fingertips, you can quickly locate a colleague's phone number or email address, confirm his or her title, and even verify an office location. Contacts enable you to spend less time searching and more time doing.